The Problem:
The table in between my armchair and all my instruments was one of those little folding deals. Decent quality – all wood, lasted 20 + years with much abuse. But the lamp was too low to read next to. The finish was gone. And all the space underneath is wasted. Because it was right next to my armchair, I want it kept clean, and used as a place to set down a drink or my phone. Because I have instruments right there, it gets cluttered with the snake, DIs or the headphone amp.
The Solution:
This looks like your garden variety thrift-store tiered coffee table, but with a unique feature: efficient and elegant use of space.
The weirdness of table legs or diagonal cross members is replaced with a cabinet. The top tier is taller to give the lighting some height and clear up the main real estate of the table top. Underneath the table top is an accessible compartment for whatever you need there. Right now I keep my snake breakout boxes and headphone amps there.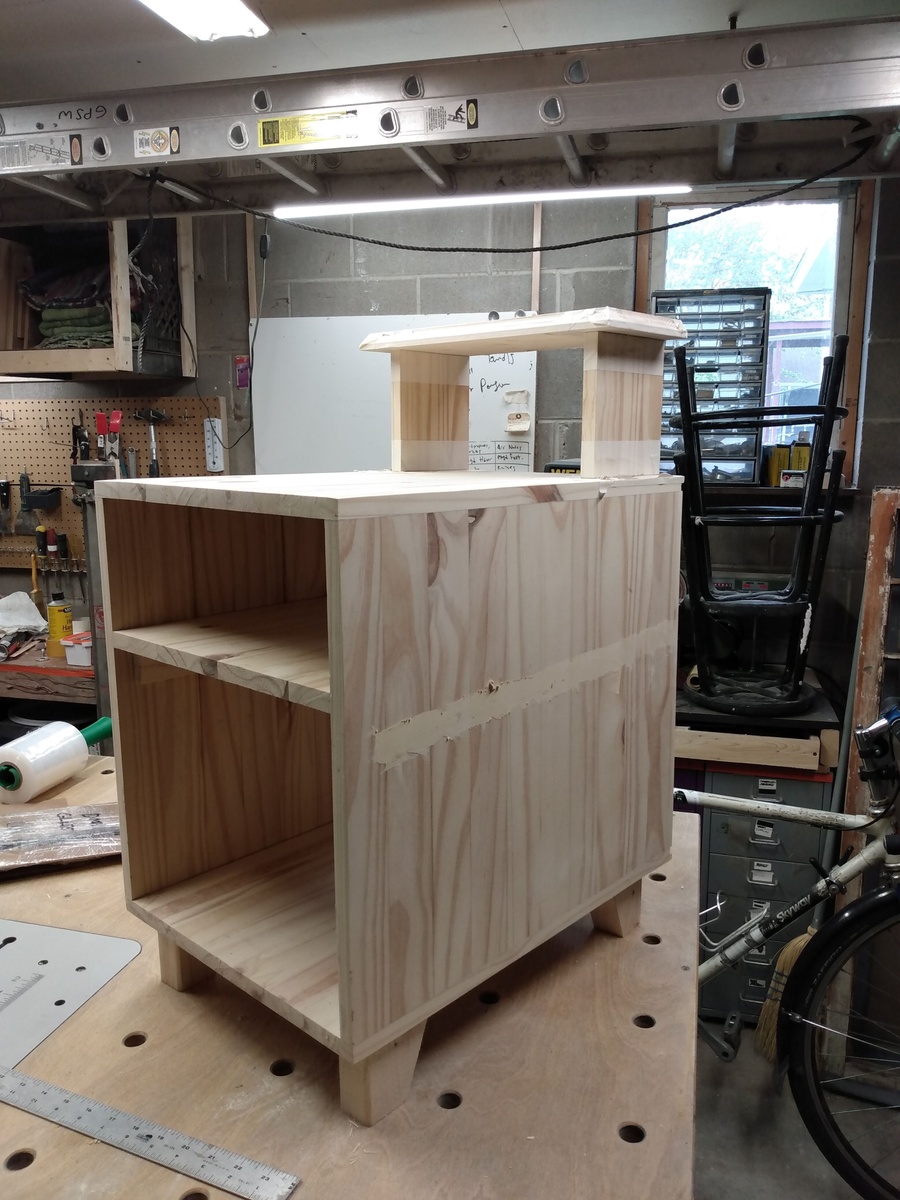 It's made out of prefab edge-glued B-grade sanded pine panels from Menards. Contructed with simple butt joints, Loctite PL-3X construction adhesive (don't use 8X!) and air nails. Tape off the grain from the squeeze out.
The finish is Minwax Red Oak and gloss poly, with a sort of orange-sherbet/peach/coral (my favorite color) for the accent.
Gallery Link: https://geraldprokop.com/photos/index.php?/category/7
(This project was posted on Facebook in May 2021 and shared here for posterity)