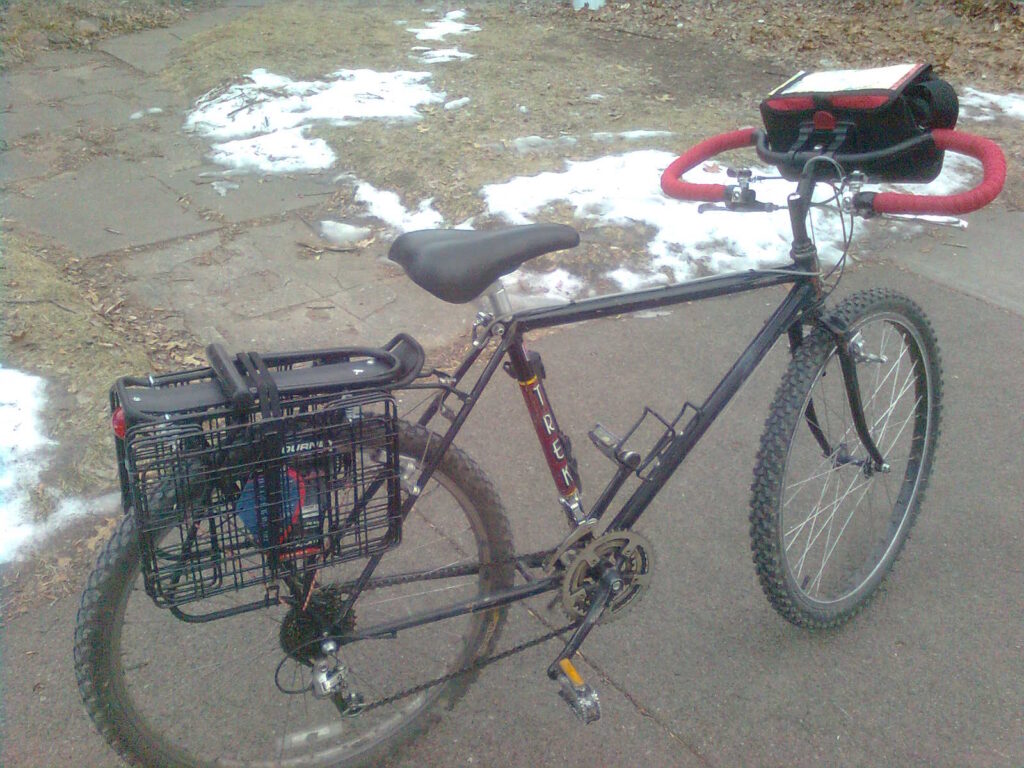 I went on my first bike tour in august with a minimal amount of upgrades to my 1983 Trek 850. It was awkward, but I did pretty well with what I had. Now, I'm taking the winter as an opportunity to get ready, piece by piece, for the next trip. I chose the fun part first: new handlebars.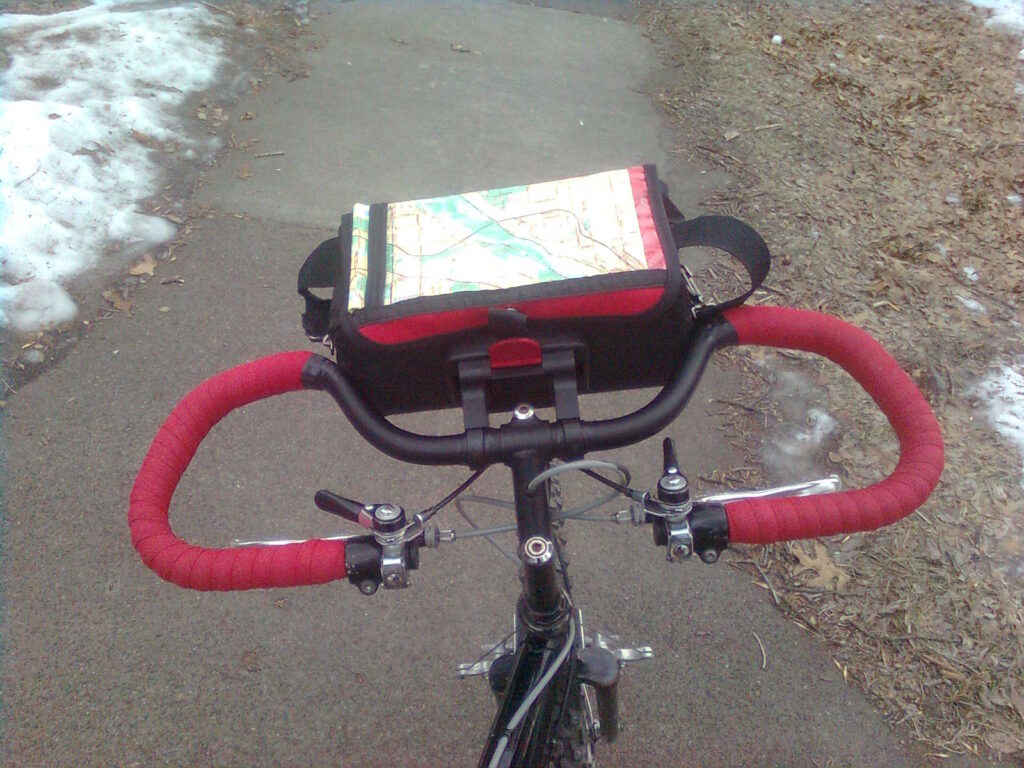 I got a set of trekking handlebars from Nashbar.com for $15 and wrapped them myself. I was able to reuse the gear shifters and brake levels without changing the cables or anything, so it was a really easy upgrade. And they feel much better than the flat bars. I don't know why trekking bars aren't more popular in the U.S.
The rest of my setup includes a new Axiom Journey rear rack, a new Banjo Brothers quick release handlebar bag (with built-in map holder), a frame-mounted Blackburn pump, and a handmedown kickstand I found lying around.
I'm also using Wald fold-out baskets attached to the rear rack. They're supposed to be permanently installed, but I'm experimenting with using them as removable panniers. I taped and zip-tied pegboard hooks to the top and attached a bungee along the bottom to secure it to the rack but still allow it to be easily removed. For touring, I'll be getting regular panniers. You may also notice the knobby tires. Those are my studded winter tires. For now, I'm using this bike as my winter commuter. Next year I'll have a utility bike and I'll be able to save the Trek from all this disrespect.
Technically, this is a mountain bike, but only technically (in my opinion.) It was the first mountain bike Trek built. In those days, that pretty much meant a tough road bike with low gears and wide tires. Since then, mountain bikes have gotten smaller frames, suspension forks and other features which make them poor touring-conversion candidates. This bike has way more in common with modern touring bikes than it does with modern mountain bikes. It has a long wheelbase, steel frame, rack braze-ons, room for any tire width, triple chain rings, 26″ wheels (more of a world standard than 700c) and mounts for two bottle cages.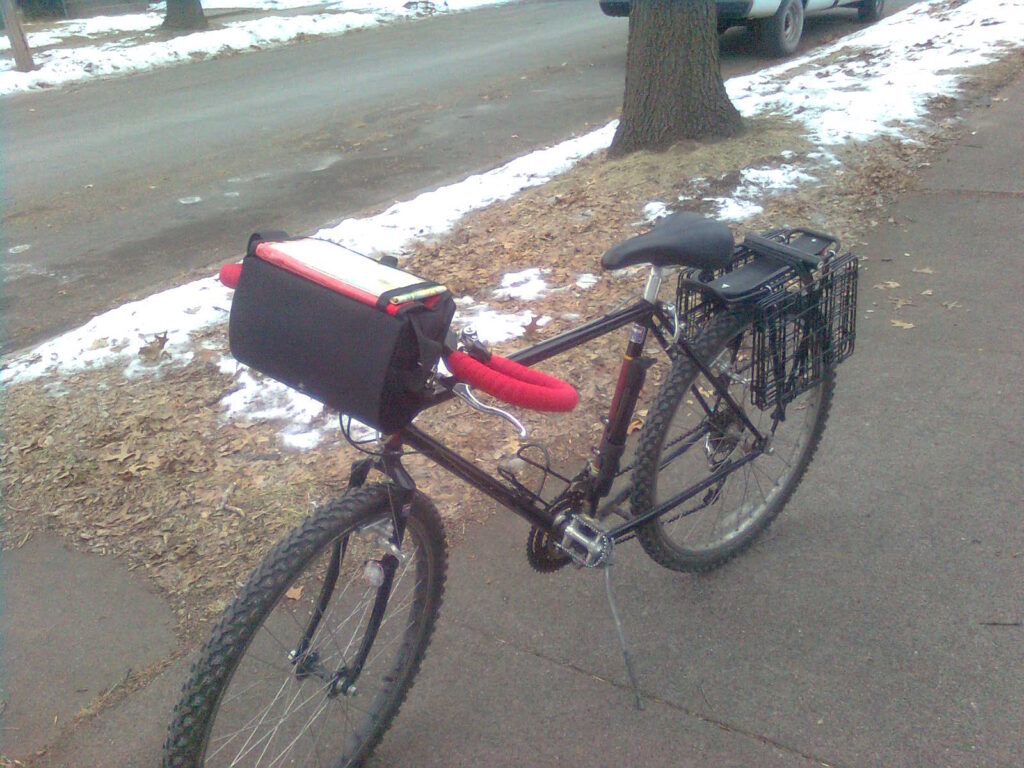 The other planned upgrades for the winter:
Front rack
Fenders
26×1.75 touring tires
Front and rear panniers
Bike computer
Compass
Rearview mirror
And where am I going? I'm hoping to volunteer for the State Parks working on prairie restoration for a short trip in the spring, and then in the late summer, pick a route according to one of Adventure Cycling's maps.